Our Complete Portfolio
Our experienced team will walk you through the training and integration you need to make the most of our solutions and to leverage your investment. This hands-on approach continues to earn praise from industry leaders. See how our law enforcement solutions can work for you.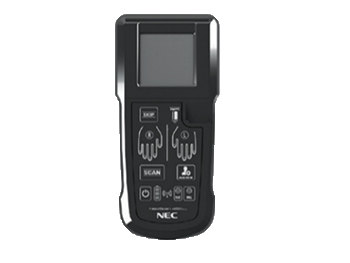 NeoScan® 45
Ease of use, highly adaptive and mobile fingerprint acquisition capture device.
Explore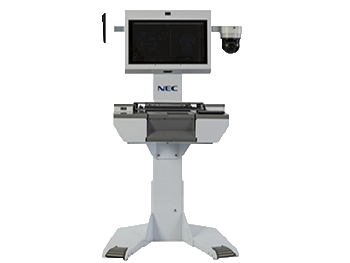 SmartScan™
Sleek, scalable, secure and easy to manage fingerprint, palm print, facial and iris livescan kiosk.
Explore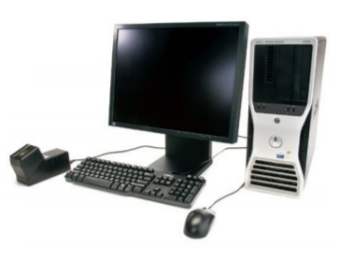 FastID
Single or multiple fingerprint imaging verification and identification system.
Explore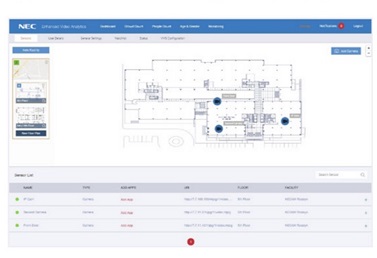 NEC EVA™
Enhanced video analytics for fast and accurate situational awareness of people, objects and events.
Explore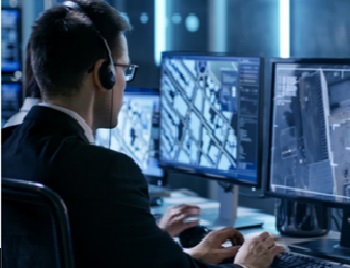 Intelligent Perimeter Intrusion Detection System
Physical border and facility protection through fiber optic sensing and machine learning based artificial intelligence.
Explore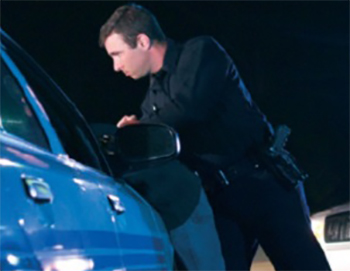 IDCheck Plus™
Fingerprint identification software capable of remotely transmitting, querying and searching biometric databases for fast and reliable verification of an individual's identity.
Explore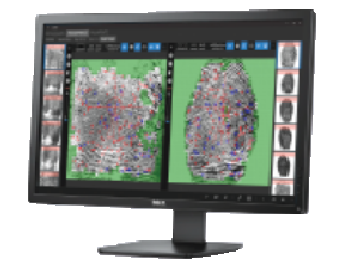 Integra-ID®
Commercial-off-the-shelf solution for ready access to identification management modalities.
Explore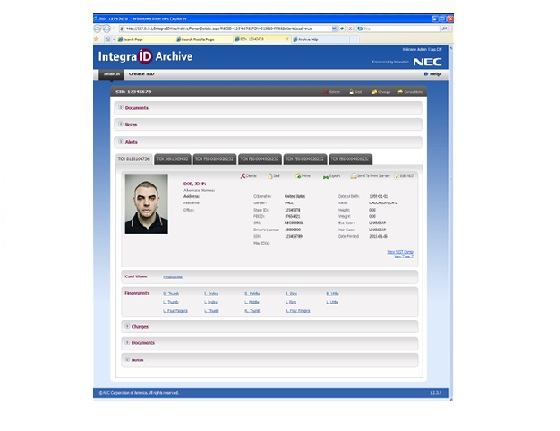 Integra-ID® Archive
Comprehensive and scalable data repository solution for the storage of documents.
Explore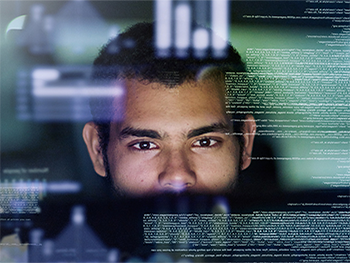 AIM XM
An integrated multimodal matching services for fingerprint, palmprint, face and iris.
Explore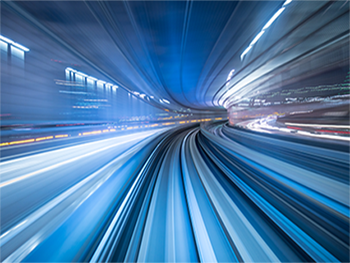 AIM-ES
An integrated multimodal matching solution for fingerprint and face recognition.
Explore
Our NeoFace® Face Recognition Portfolio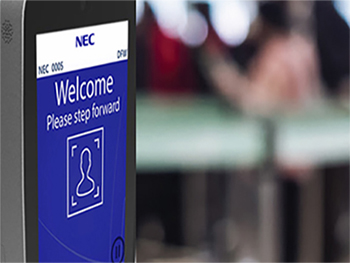 NeoFace® Express
A rapid access platform for quick identity verification and authentication.
Explore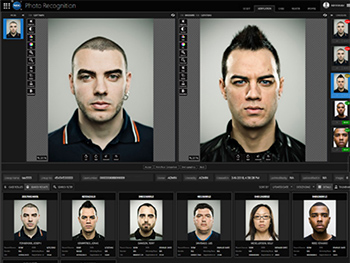 NeoFace® Reveal
Reliable face recognition by capturing, enhancing, organizing and matching video and graphic images to specific individuals.
Explore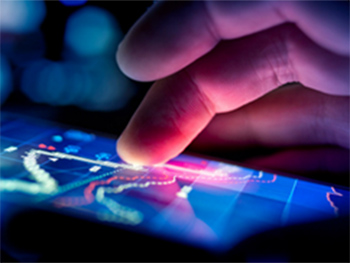 NeoFace® Smart ID
A mobile application that enables the collection of fingerprint, face, voice, demographic and other data identification sources.
Explore
NeoFace® Watch
Identification matching software that integrates face matching technology with video surveillance.
Explore