Smart
Buildings
An environment where ideas can flow freely without boundaries, where work can naturally switch between the physical and digital world and achieve a new level of responsiveness.
Technology Meets Innovation
Learn more about our Smart Building solutions
A futuristic workplace, reimagined by NEC I:Delight
Today's fast-paced business environment demands high-performance organizations where employees can act quickly and function effectively. This requires adaptive solutions that free workers from conventional constraints and enable them to achieve a new level in responsiveness.
NEC I:Delight empowers employees within these commercial spaces, allowing them to work and move smarter. The I:Delight platform also drives seamless integration between various touchpoints within the building, such as endpoint devices, meeting spaces and retail outlets.
Why are Smart Buildings important for us?
In an ever-evolving landscape, it is crucial that we empower our employees to achieve their potential by working safer and smarter while being cognisant of their needs and preferences.
What are we doing to change the way we think about buildings?
The age of the individual desk is over. By seamlessly integrating various touchpoints, employees can work across countless real or remote environment settings that best suit their requirements. Other key initiatives such as real-time crowd management and touchless entry systems optimise physical movements throughout the Smart Building.
Harnessing the Power of a Look
Face recognition is key to providing convenience and security around the Smart Building. From entry authentication, smart locker access and frictionless shopping, employees can work and operate smarter.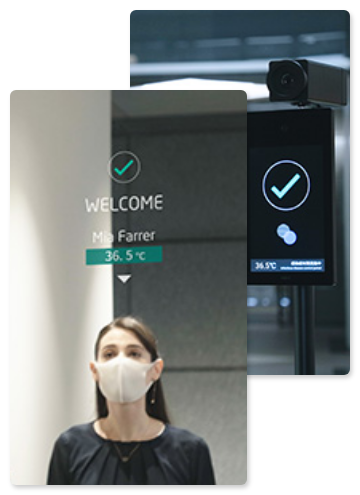 Key Points
Authenticate one's identity quickly and securely

Facial recognition works even with masks to provide a seamless transition to and from the outside world
Optimised Crowd Management
Always located, yet never crowded upon - Smart Buildings enable employees to spend more time on what's important and less time navigating through their crowded lives.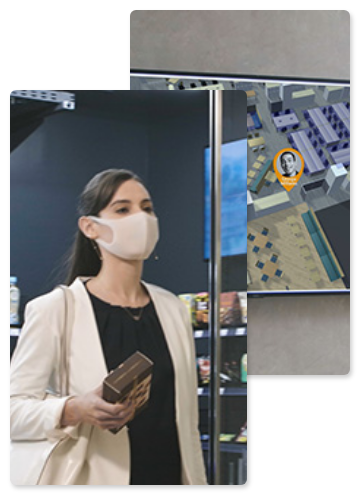 Key Points
Cahsierless stores reduces human contact and enables less crowding to occur

Live congestion rates across high traffic touchpoint optimises employee traffic flow through the building

With Smart Desk, employees can easily locate colleagues easily in the building or through seamless online meetings
Work Anytime, Anywhere
Be contactable and jump a call instantly thanks to Shared PCs, enabling seamless online meetings anywhere in a Smart Building.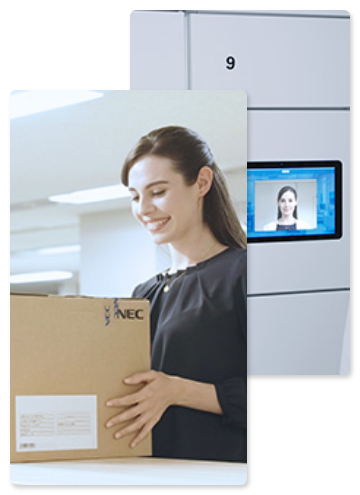 Key Points
Seamless online meetings makes remote collaboration possible and quick to set-up

With just your face, employees can use any PC in the building and use secure biometric login to enter into their own space on any "Shared PC"
Make Your Guests Welcome
Guests can enjoy the same suite of authentication features as employees, with their management being optimised to ensure manpower is sufficient during guest arrivals.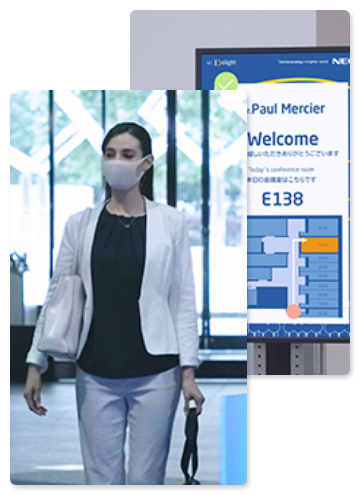 Key Points
Personalised greetings to guests address them by name and pointing them to their next meeting location

The same safe and seamless access into buildings with body temperature screening and the ability to identify multiple faces simultaneously
BUSINESS INSIGHTS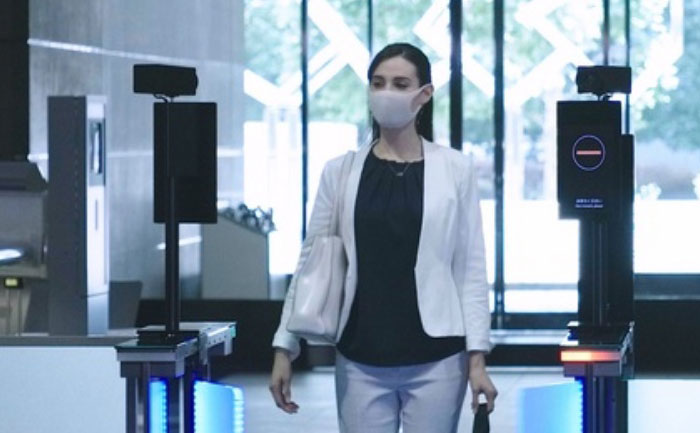 NEC Showcases the Future of Smart Buildings for a Post-COVID-19 World
Find Out More