Increasingly complex access rights management caused by frequent personnel transfers and sudden changes in temporary staff numbers
Every year, the internal network access rights of close to 300 transferring or relocating staff members had to be manually modified. In addition, being a car parts manufacturer, the company experienced seasonal changes in business volume. The number of temporary staff therefore increased and decreased considerably, a phenomenon that is peculiar to the industry. When the company anticipated high demand for its products, such as when a new model was released or during a marketing campaign, it injected large numbers of temporary staff into production lines and delivery centers.

In addition to frequent personnel transfers, seasonal fluctuations in the number of temporary staff exacerbated the workload of the people responsible for access rights management.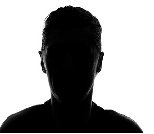 System engineer of the
information systems department

"Every year during the personnel transfer and organizational change seasons, in addition to our routine operations, we were inundated by requests to modify access rights to the intranet for staff who were being transferred or relocated. In many cases, the total number of temporary staff exceeds 400 at different office locations, including administrative support staff, temporary manufacturing staff, and warehousing staff. The seasonal nature of personnel management is a feature of our company."