A rapid increase in ICT systems leads to an overwhelming number of management and monitoring operations.
The company imports a massive variety of imported construction materials, from exterior materials such as roof tiles, finials, and shutters, to interior fixtures such as rail handles. Materials range from wood products such as doors to metal products such as door knobs.

Many of the company's departments and project teams were organized around product groups. Also, unlike mass-produced, standardized products, some imported construction materials require specialized skills and know-how in construction. The company had therefore decided to launch a construction subcontracting service at its group companies.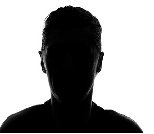 Manager of the
IT systems department

"We purchased several construction subcontractors and turned them into group companies in around 2005. From about that time, our intranet started to grow more and more complicated. We were not aware of any problems when we were only importing and selling imported constructuion materials, and manufacturing specialized construction materials. But after we acquired these group companies, the number of management processes rapidly increased."