Category 1:
Application Development, Maintenance, Support, Technology Upgrade & Transformation, Migration & Enterprise Resource Planning (ERP)
Application Development
NEC is a global technology company that provides many different types of technology and technology-based services to our government client agencies. NEC provides custom software development, commercial off-the-shelf (COTS) software, hardware and devices, and everything in between. In addition, NEC has developed a services-based digital identity platform called the "NDP" (NEC Digital Platform) whose architecture allows for the rapid development and deployment of agency specific solutions. The NDP platform is our baseline technology platform where NEC algorithms and microservices are leveraged in a rapid and reusable manner to quickly meet our clients' specific agency use cases and needs. It can be deployed and utilized as a standalone system or incorporated into an agency's ERP solution, either on-premises or in the cloud.
NEC is constantly sought out by government agencies to provide guidance, insight and ideas on what technology would best help them achieve their biometric data capture, management, and utilization goals and mission. Our large and diverse development teams listen to our clients' needs and can develop and provide solutions that meet agency specific requirements. NEC has a large portfolio of patents and biometric-matching algorithms that can be leveraged for the many use cases and needs that government agencies are trying to address.
Maintenance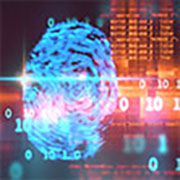 NEC's product management and development teams manage the direction and quality of the products that we develop, provide and support. By continually investing in research and development, NEC can continuously provide the most contemporary biometric-based solutions available in the market today. The enhancements made to our products ensure that our client agencies remain current with technology, protect their investment and stay as efficient as possible. With the creation and deployment of our NDP (NEC Digital Platform) in the cloud, our client agencies are now afforded continual real-time software updates of our solution via our Evergreen program as well as real-time system monitoring. This ensures that they are current with the most recent version of our software and algorithms, are running the most current version of the Microsoft operating system and database software and have the processing power to adequately power them.
Support
NEC has a 24x7x365 global Biometric Operations Support Services (BOSS) center, which services our U.S. and international client base. BOSS is a SOC 2 Certified Service Organization. This certification includes service bureau operational controls with over 120 common controls for Organization and Management, Communications, Risk Management, Monitoring of Controls, Logical and Physical Access Controls, Availability, Processing Integrity, and Confidentiality.
With over 50 technical support staff dedicated and available to servicing our clients, NEC's BOSS is known industry-wide for its quality and the different levels of service offerings, which can be catered to an individual agency's specific needs. The NEC BOSS can provide four different tiers of support including initiating trouble tickets, system monitoring and triage. Tier 2 services include field support engineers dedicated to a specific client or group of clients, all of whom have specialized knowledge, skills and abilities to resolve most incidents. Tier 3 services include engineering personnel and delivery teams dedicated to escalation support, who become engaged (along with management) when normal support processes cannot resolve an incident within the required timeframe. Lastly, Tier 4 services include software developers/RD team, primarily if levels 1 through 3 cannot resolve an incident. These support services can be extended in any manner to the TX DIR clients both in Texas and nationally.
Technology Upgrade & Transformation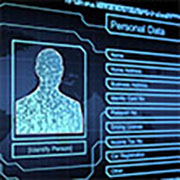 NEC has been at the forefront of providing government agencies an upgrade path to a next generation solution as well as transform their current processes with a new biometric solution that previously did not exist. The NDP (NEC Digital Platform) is designed with the ability to integrate with existing agency systems to reduce friction and redundant data entry, ensure the authenticity of individuals and improve the overall process and experience of both internal agency employees and the citizens they serve. All of which is done in a manner that ensures identities are authenticated, confirmed and safe guarded from identity theft.
From our earliest transformation of law enforcement agencies use of ink and paper fingerprint cards to today's capturing of digitized images of fingerprints, palms, iris and faces, and our most recent transition to the government cloud, NEC has the experience, services and technology to chart government agencies' path to the future. Our technology and expertise allow us to consult with our client agencies on where they currently stand with their current technology stack, what is available to them, and the best way to get to their desired achievable state. With the emphasis on everything digital, as well as the current issues government agencies face with validating people's identities, governments are now looking for ways to transition to digital IDs. The scenarios and use cases for digital IDs are nearly limitless and NEC is perfectly positioned to help agencies with this transition to capturing, authenticating, managing and wrapping services around digital IDs.
Migration
The majority of projects that NEC has worked on over the past 20 years has included the need to migrate agencies legacy biometric systems to NEC. This includes migration of data from one vendor solution to another, one format and file type to another, including proprietary and nonproprietary data. Additional migration services include the overall planning and management of the project, ensuring agency stakeholders from every level are educated and kept abreast of next steps, timing and requirements needed to successfully transition from their existing solution to ours.
NEC's extensive experience in converting tens of millions to hundreds of millions of unique data sets, including images and hard copy documents, is a service that NEC customers appreciate and leverage. Our deep and rich experience in data migration services allows NEC to provide a level of expertise, especially in the biometric technology space, that other vendors can not.
Enterprise Resource Planning (ERP)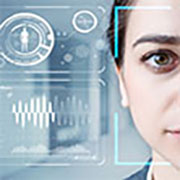 NEC has extensive experience providing Enterprise Resource Planning (ERP) solutions and services. With the NDP (NEC Digital Platform) as either the hub / platform for agencies enterprise suite of systems to run on or utilized as a component of a greater ERP solution, NEC can provide the technology and professional services to provide agencies with a "single source of truth" for identifying, authenticating, and managing the identity of individuals.
As the centerpiece or complimentary technology stack, of an agency's ERP system, the NDP can be the foundation for identifying, authenticating and managing the master name files of individuals they deal with via the individuals unique biometric identifiers. Using the NDP, and industry-leading NEC biometric algorithms, agencies can now ensure the authenticity of an individual by using their unique biometric identifier as a "single source of truth" that cannot be forged.
Agencies can now drastically reduce costs and improve operational efficiencies by ensuring the authenticity of the identity of the individuals, applicants and enrollees that they manage. Providing a faster enrollment process, reducing redundant data entry and preventing fraud and identity theft are key benefits of incorporating the NDP into agencies ERP environment to achieve immediate results and continue to pay dividends well into the future.