The company was in the process of expanding business not only in the Tokyo Metropolitan area, but also in rural areas. The firm purchased multiple plants and turned them into subsidiaries to gain control over companies that were developing LED technology, as well as expand production capacity.

Due to the rapid expansion of business, however, the company's inter-office WAN started to show symptoms of problems. Specifically, the company's management resources were under pressure due to the skyrocketing cost of the link and its management. In addition, communication quality began to deteriorate due to the excessive load on the overall WAN system.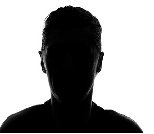 "During the pea periods when data flow skyrockets and traffic reaches peak, delays were occuring that were causing us serious problems. For example, business processing speed declined, whiel communications that require real-time responses, such as audio conversations and teleconferencing, became impossible."